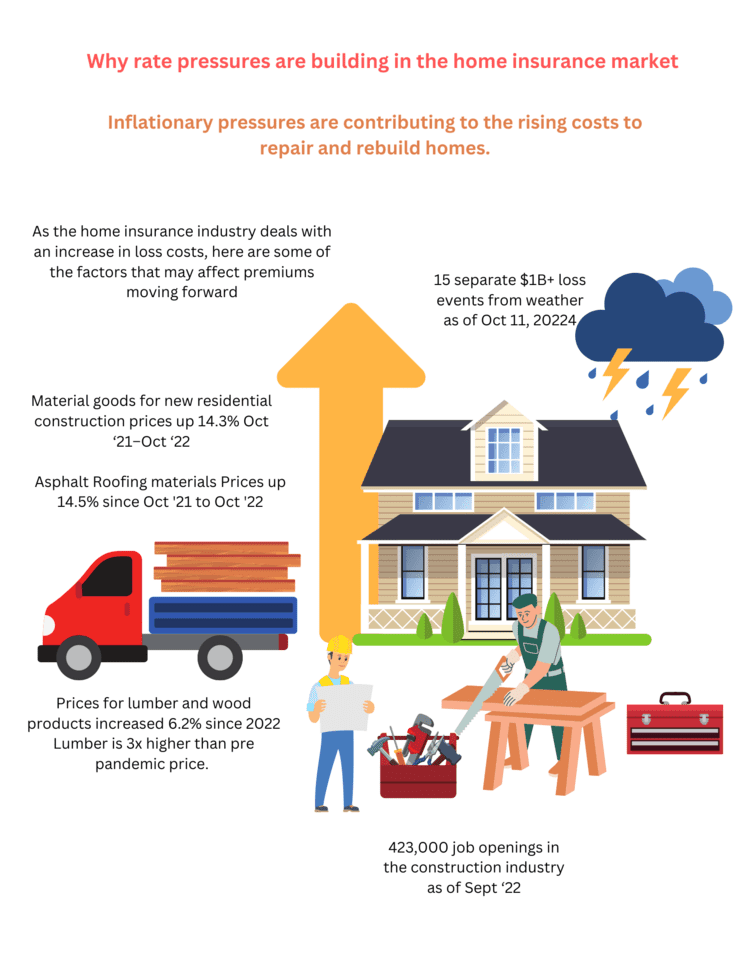 We get a lot of questions about changes to home insurance rates every year, and this year is no exception. Many of our customers have seen their home insurance rates increase this year, and it's hard to know why by just looking at your renewal statement. Here are some of the factors that are contributing to those increases:
Material goods for new residential construction prices are up 14.3% between Oct 2021 and Oct 2022.
Asphalt roofing material prices have increased 14.5% between Oct 2021 and Oct 2022.
Prices for lumber and wood products increased 6.2% since 2022.
Lumber costs are 3x higher than they were pre-pandemic
There have been 15 separate loss events of one billion dollars from weather-related events as of Oct 11, 2022.
As of Sept 2022, there were 423,000 job openings in the construction industry.
All of these factors combined have put upward pressure on home insurance premiums in California.
We are here to answer any questions you have! If you receive your renewal and would like to discuss your policy and a rate increase, please give us a call!